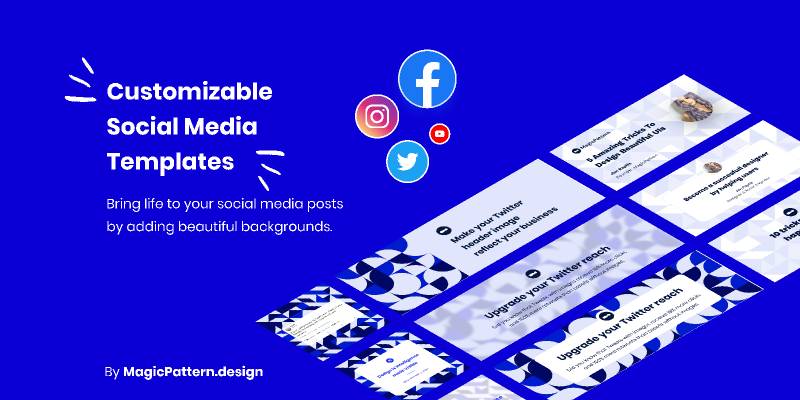 Social Media Templates figma
Easy to use social media templates for your blog posts, quotes, or headers.?
You can customize the colors, texts, and backgrounds with a few clicks. Save the template and re-use it every time you need it.
It is a community file made by MagicPattern. The app that makes your background pop with unique SVG geometric patterns.
Download
Free license: Licensed under CC BY 4.0