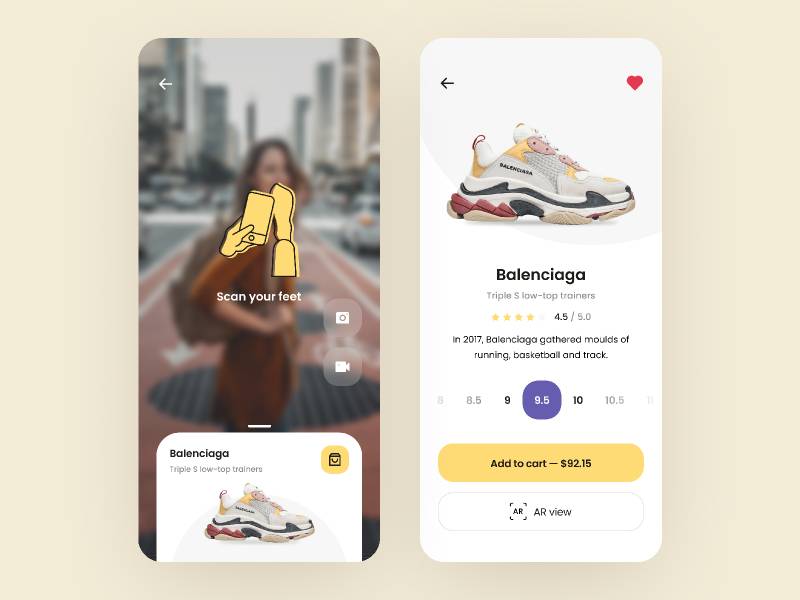 AR – Sneakers Store Concept
With this augmented reality app, it's possible to virtually 'try on' various models of sneakers and ultimately find the best fit. 
How does it work? The user simply chooses a pair that suits his/her style, points the camera at feet and — ta-da! — the app shows what sneakers would look like in reality. No need to visit a physical store!
Download
Free license: Licensed under CC BY 4.0