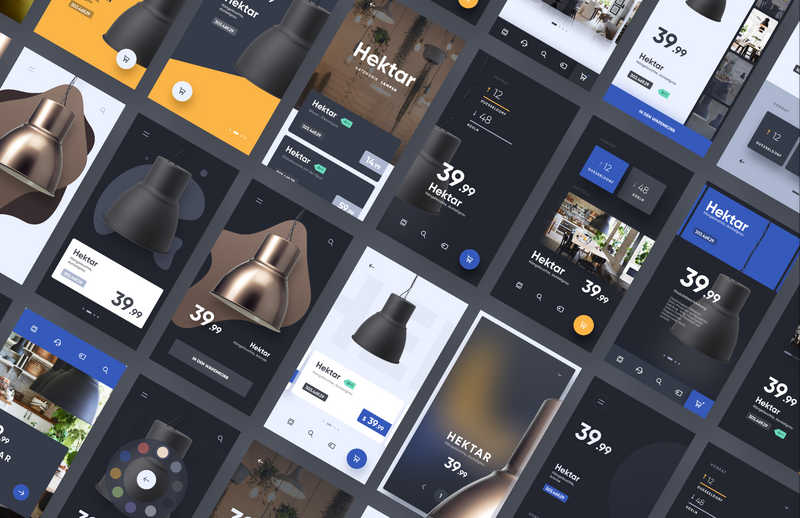 Figma freebie Hektar UI Kit
Figma freebie Hektar UI Kit. 
This wasn't planned as a UI-Kit, I just wanted to know what's happening, when I try to design one product screen in 100 different ways as fast as I can (4-5 days). Would I stop after 20 or 30 screens? Where is my limit? Is there a limit?…
I tried to change my style, learn something about rearranging elements and colors, after every row or Artboard(from left to right). Feel free to use the elements, have fun with it and maybe you try to add some rows. :)
And yeah I know the folder structure is a little bit messy
don't look too closely ;) Have fun!
Download
Free license: Licensed under CC BY 4.0