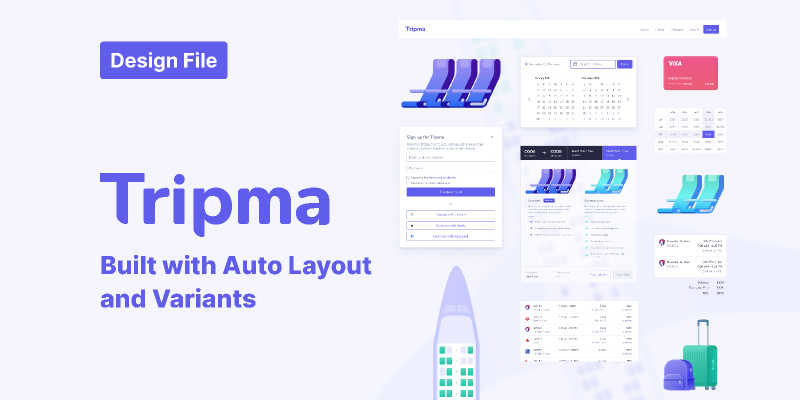 Tripma - Flight booking web app
Tripma
Tripma is a complete design system with all of the components and styles you might need to recreate the web app designs or designs of your own.
All of the components are built using Auto Layout (version 3 released November 19th, 2020), and Variants.
Auto Layout
This file uses components built with Auto Layout v3. Figma's Product Education team is planning to create video tutorial on our YouTube channel to be notified when they are published!
Learn more about the thought process for version 3 of Auto Layout from this Config talk from our product team.
Download
Free license: Licensed under CC BY 4.0