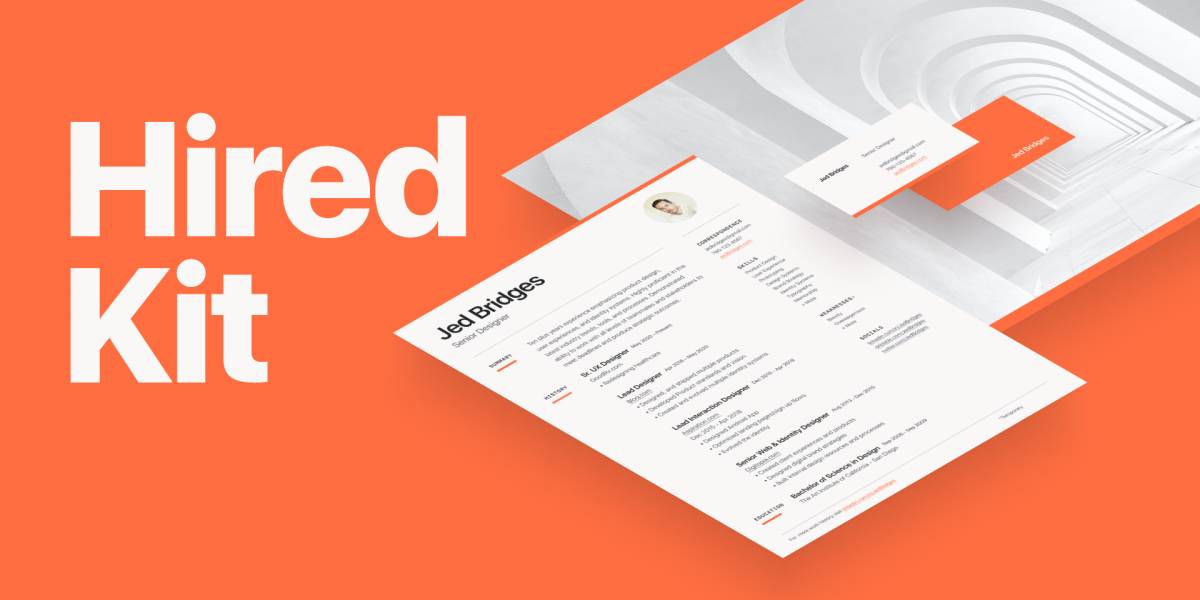 Free Figma CV template (Hired Kit)
A no-nonsense CV template battle tested on the job hunt
This component-based resume uses auto layout to reflow content. It also builds a dynamic business card and LinkedIn cover automatically as you update information.
Easily make it your own by modifying the global text and color styles. You can get the Unplash plugin below to grab your favorite header image for LinkedIn.
✅ CV tempalte
✅ Dynamic business card
✅ LinkedIn cover
✅ Auto Layout stacks
✅ Global color and type styles
✅ Hot grid setup
I've personally found this format to work well:
Short bullet points to summarize your work
Always keep it 1 page (2-pagers often get thrown out)
Show your weaknesses and be ready to discuss them
Show your pretty face!
Download
Free license: Licensed under CC BY 4.0