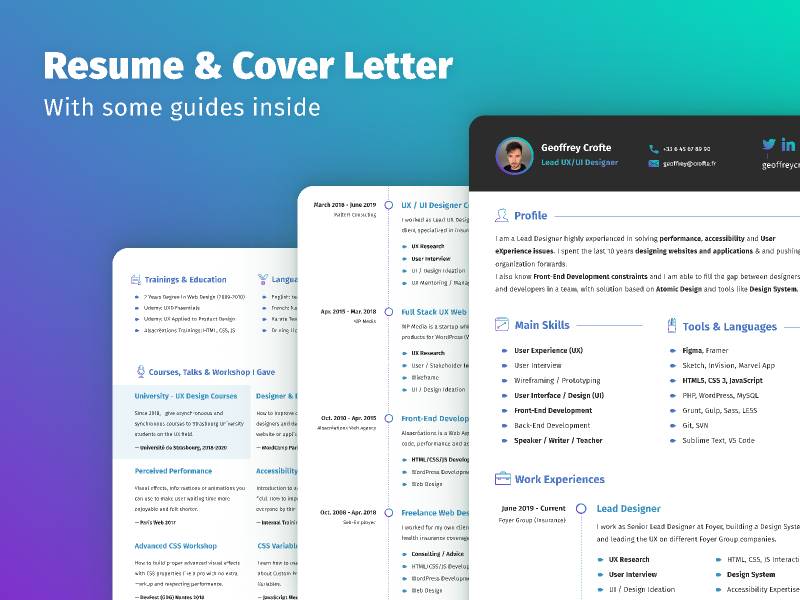 Resume & Cover Letter Template (Figma template)
I share my cover letter and resume to help people with their application.
There is not much component to give you more freedom on the edition, but the header as a master component: edit it one time and you are good.
?Cover Letter
?Resume
?Contextual advice
?Real Resume example (mine)
?Improved through 10 years experience
Once you are done, I recommend exporting in PDF to keep text scanable by algorithm.
Download
Free license: Licensed under CC BY 4.0