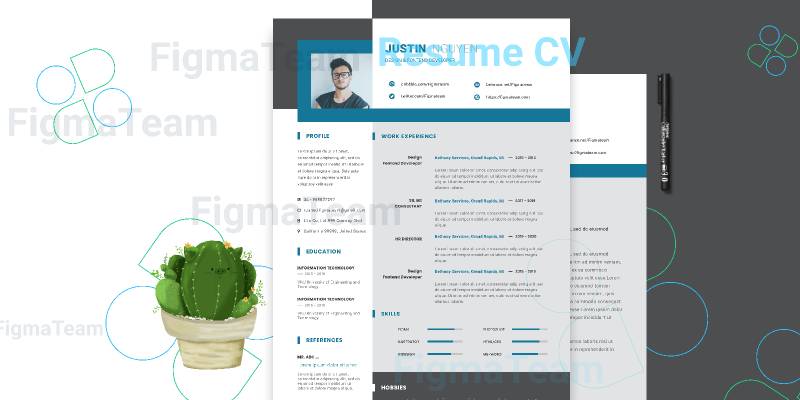 Resume CV figma free
Tired of boring resume designs and want to speed up the job hunting process? Introducing the modern Figma resume template and cover letter template with a creative, minimalist, yet professional design.
If you're tired of resumes that are bland and boring, then check out this template that is professional and creative.
This resume template for Figma will help you stand out in a sea of boring resumes. It includes:
-Resume template (.fig file)
-Cover letter
-Fully editable fonts
-Fully editable colors
-Easy-to-edit text
Once you're finished filling in your details and work experience, you can export as a PDF and print (or attach to a job application!). 
When searching for a new job, crafting a resume from scratch is the last thing many of us want to spend time on. 
That's where this resume template comes in: simply import into Figma, fill in your details, and customize it to suit your needs.
Finally — a resume that doesn't look like every other resume out there. Plus, you can re-use it as many times as you want. After all, a fantastic resume can make all the difference, and a template means that you don't have to start from scratch. 
Download
Free license: Licensed under CC BY 4.0