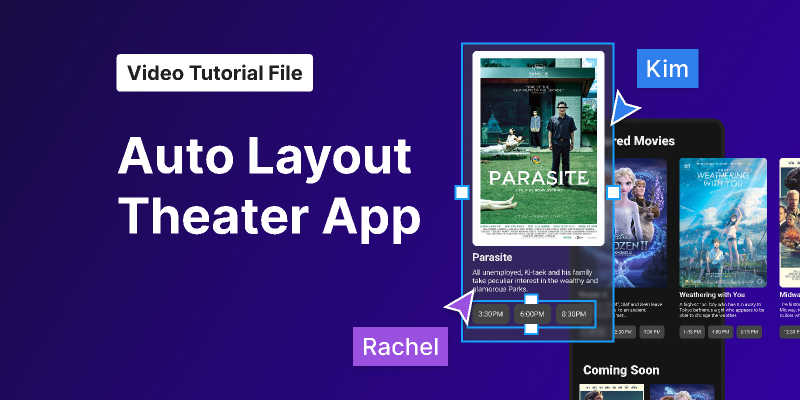 Auto Layout Theater App (Video Tutorial)
Auto Layout Tutorial File
This file was used in a YouTube channel. Duplicate the file so that you can follow along, and learn more about how Auto Layout works.
Further learnings
Learn more about Auto Layout on our Playground file to learn hands-on.
More about Figma
Figma is the world's first collaborative interface design tool powered by the web. Getting started with Figma is totally free.
Need help? Reach out to our Support Team at help.figma.com
Download
Free license: Licensed under CC BY 4.0