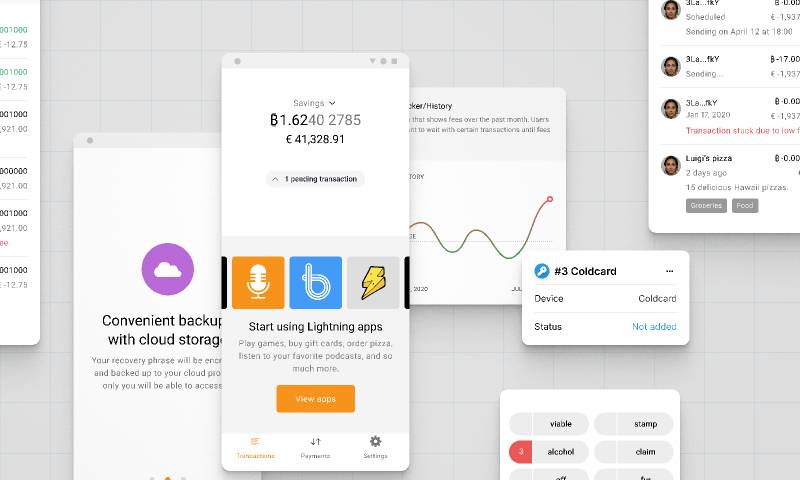 Bitcoin Wallet Figma UI Kit - Android
Bitcoin Wallet Figma UI Kit - Android.
This UI kit that allows anyone to quickly get started designing their own bitcoin or lightning wallet (for an Android OS), whether it's for learning, prototyping, concepting, or a real project. It include basic elements (buttons, inputs, icons...) and bitcoin-specific components (balances, transactions...), as well as over 250 screen mock-ups for mobile and desktop with some of the best practices already baked in.
This is part of the work going into the Bitcoin Design Guide, created by the Bitcoin Design Community.
If you want to help, duplicate the file and share it as a remix or contact me otherwise, and then we can merge your improvements into this main file. Vires in numeris.
Download
Free license: Licensed under CC BY 4.0