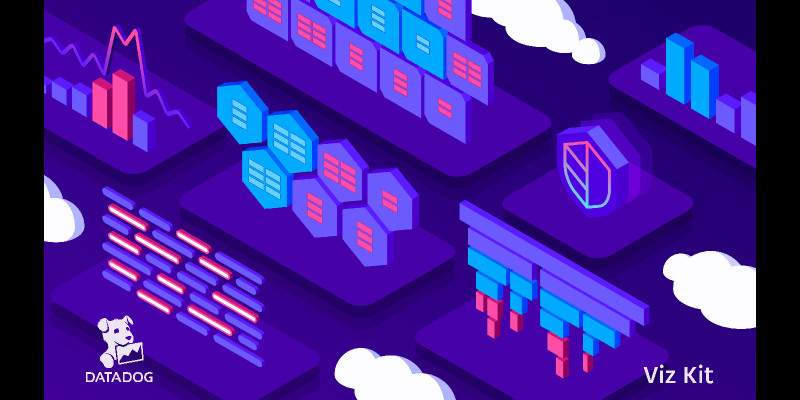 Datadog Viz Kit
Data visualization is core to the Datadog user experience. Our users interact with graphs, charts, and other types of visualizations on nearly every page of our platform to make sense of their data.
That in turn means dataviz is core to the Datadog product design experience. It's also something that's tricky to represent and work with in Figma.
We're not the only ones in the product design community with this challenge, so we're creating tools to make working with dataviz easier for people and products like us.
The Datadog Viz Kit is a first step in this direction, and we're excited to share it. Over time we plan to evolve the kit into a flexible, fully fledged component system for designing in-app viz.
So far the kit includes:
Area charts
Bar charts
Line charts
Heat map
Scatter plot
Status bar
Helpers like X-axis, Y-axis, tooltips, etc.
3 color palettes
Download
Free license: Licensed under CC BY 4.0