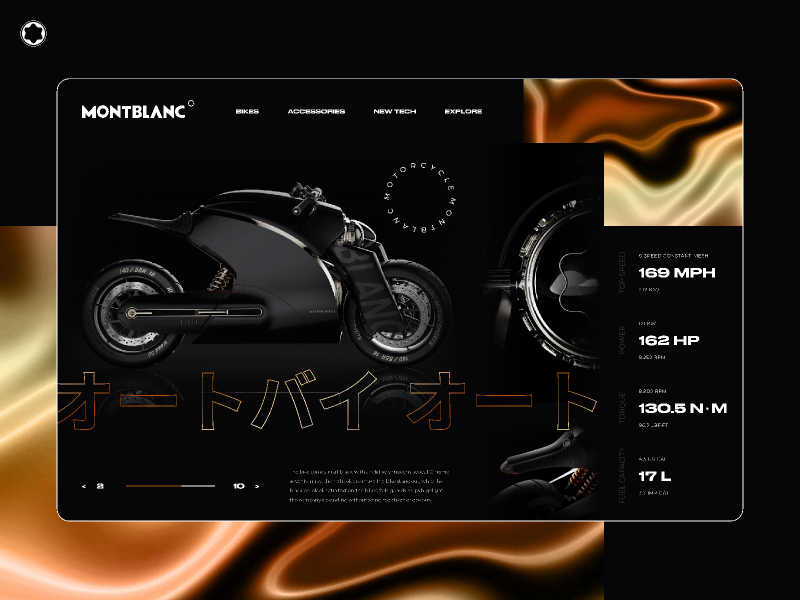 Montblanc - Motorcycle website concept design
This time I decided to make concept design of main page for Montblanc. Here you can see the product page describing the most interesting elements of the model. Also you can see all the most important characteristics of the motorcycle.
Big thanks for this awesome motorcycle design to Huigyu Kim.
What's inside :
- Motorcycle Product Page
- Characteristics Block
- Slider Block
I am always available for new projects!
? My Facebook : facebook.com/UnEpicKid
? My Twitter : twitter.com/UnEpicKid
Feel free to remix it and publish your version!
Download
Free license: Licensed under CC BY 4.0