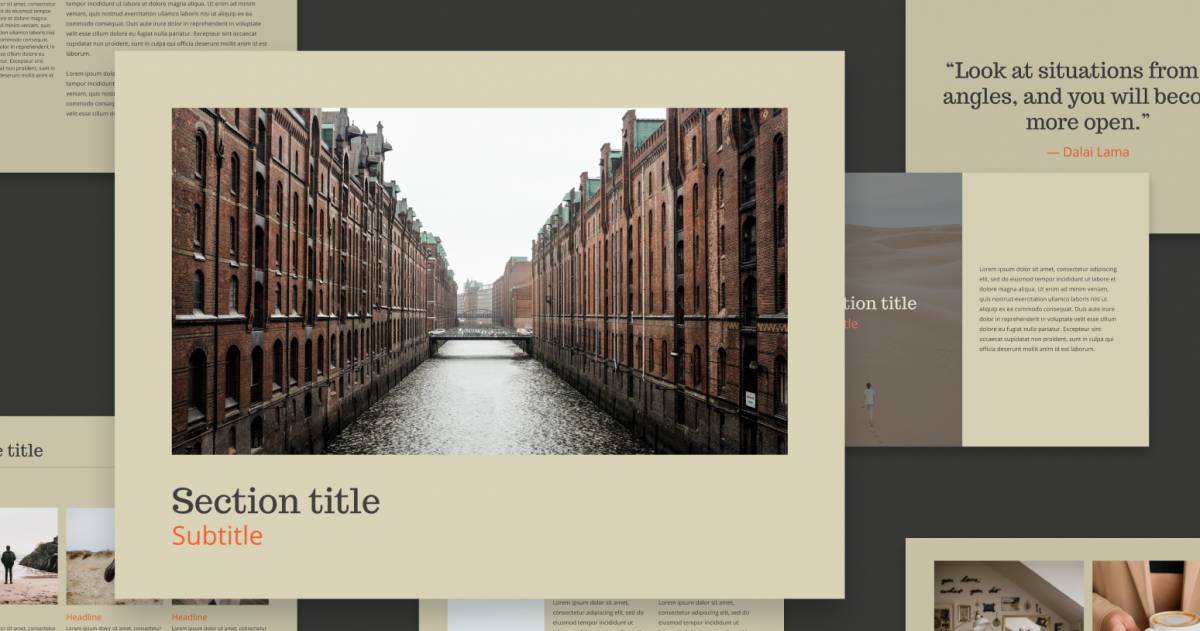 Presentation Template figma
Presentation template. Light theme. 4-by-3 aspect ratio. Based on Material Design system.
What's inside
- Presentation title
- Section title
- One-column layout
- Two-columns layout
- Three-columns
- 2:1 layout
- Image
- Gallery
- Big number
- Quote
- Blank
How to use:
1. Export your presentation to PDF by clicking `Menu > File > Export frames to PDF...`
2. Link your slides in Prototype mode and use Present mode to show them.
Pro tip:
You can make interesting transitions between slides using standard animations in Prototype mode. For aminating objects on a slide you can use the Smart Animate feature.
Feel free to remix it and publish your version!
Download
Free license: Licensed under CC BY 4.0