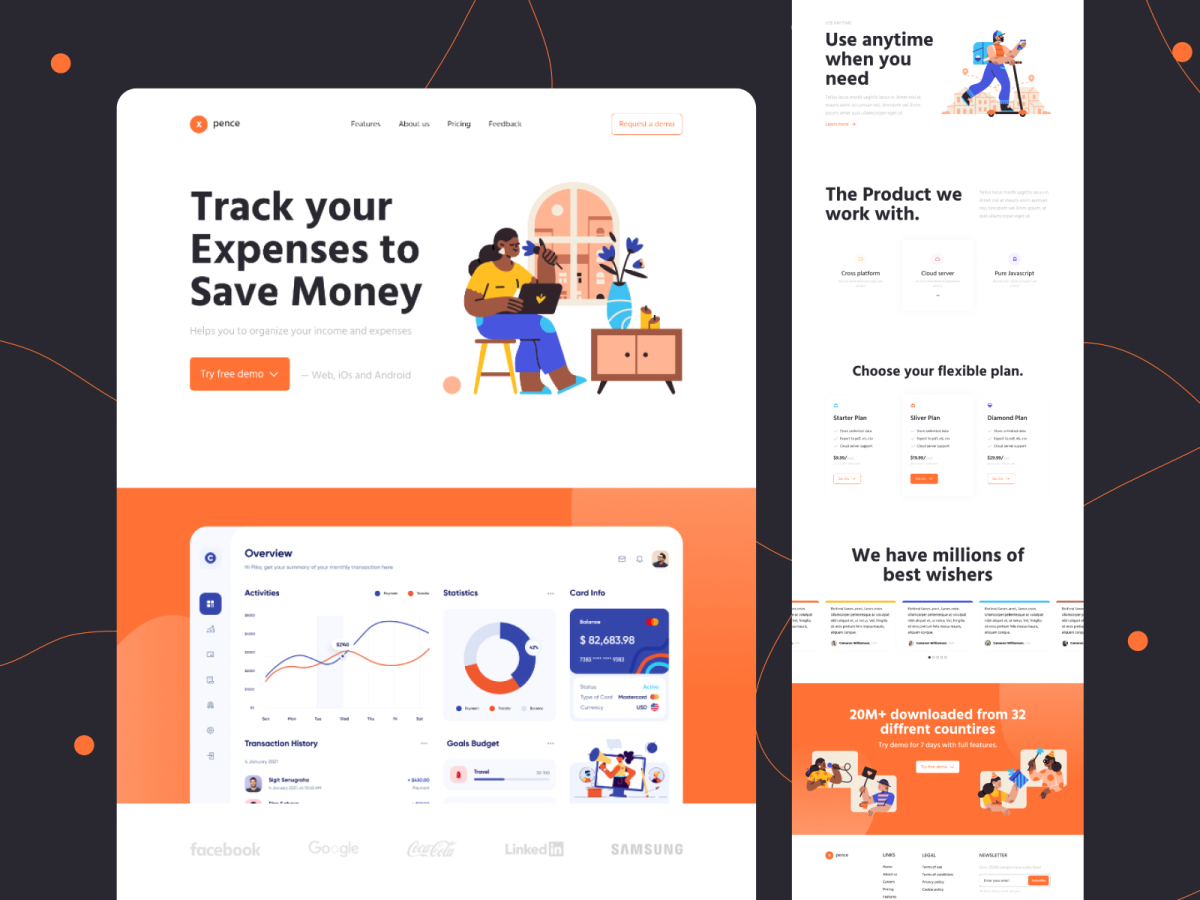 Saas Landing Page
This is a SaaS Landing Page perfect for an expense management app. If you like this design and want to copy it, feel free to do so. If you have any questions or feedback, just let me know.
This landing page is perfect for an expense management app. You can use this template for your own product and make updates with your content. Feel free to dig in the source code and update it with your own content. If you like the design, don't forget to hit the ❤️ button! And also give your feedback on what you liked and what could be improved.
A big thanks to the creator Mohammad Ali for sharing this excellent design for FREE!
Download
Free license: Licensed under CC BY 4.0