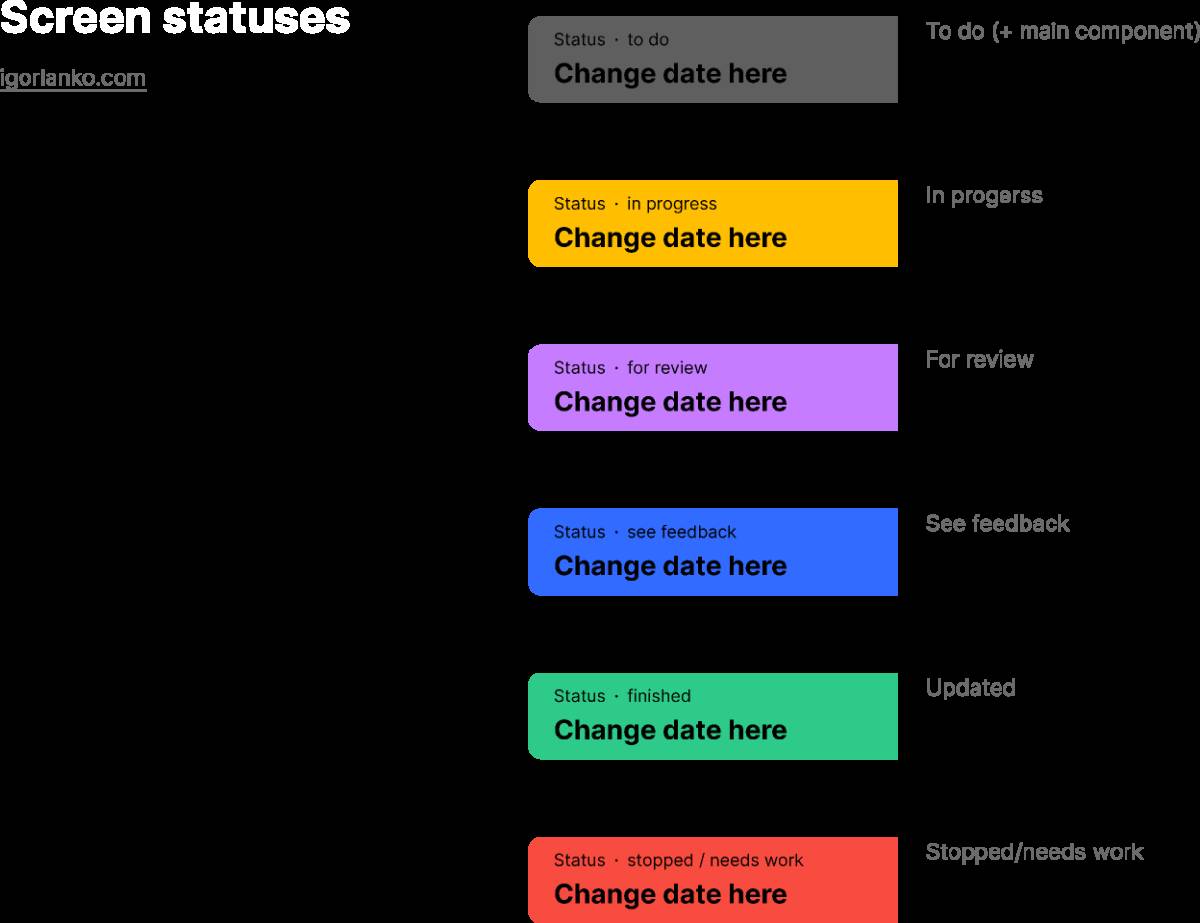 Screen Status Label components figma free
A set of components that help with documenting the changes within a single screen.
So what you do is:
Attach labels to each screen frame in the file.
Pin a single Figma comment to each of the labels. That way you'll have a thread with all the changes.
When finished with changes, for the time being, update the time stamp inside the label.
Add a commit message in the comment.
This is just a workaround I designed for my own workflow and thought somebody may find it useful too.
Download
Free license: Licensed under CC BY 4.0