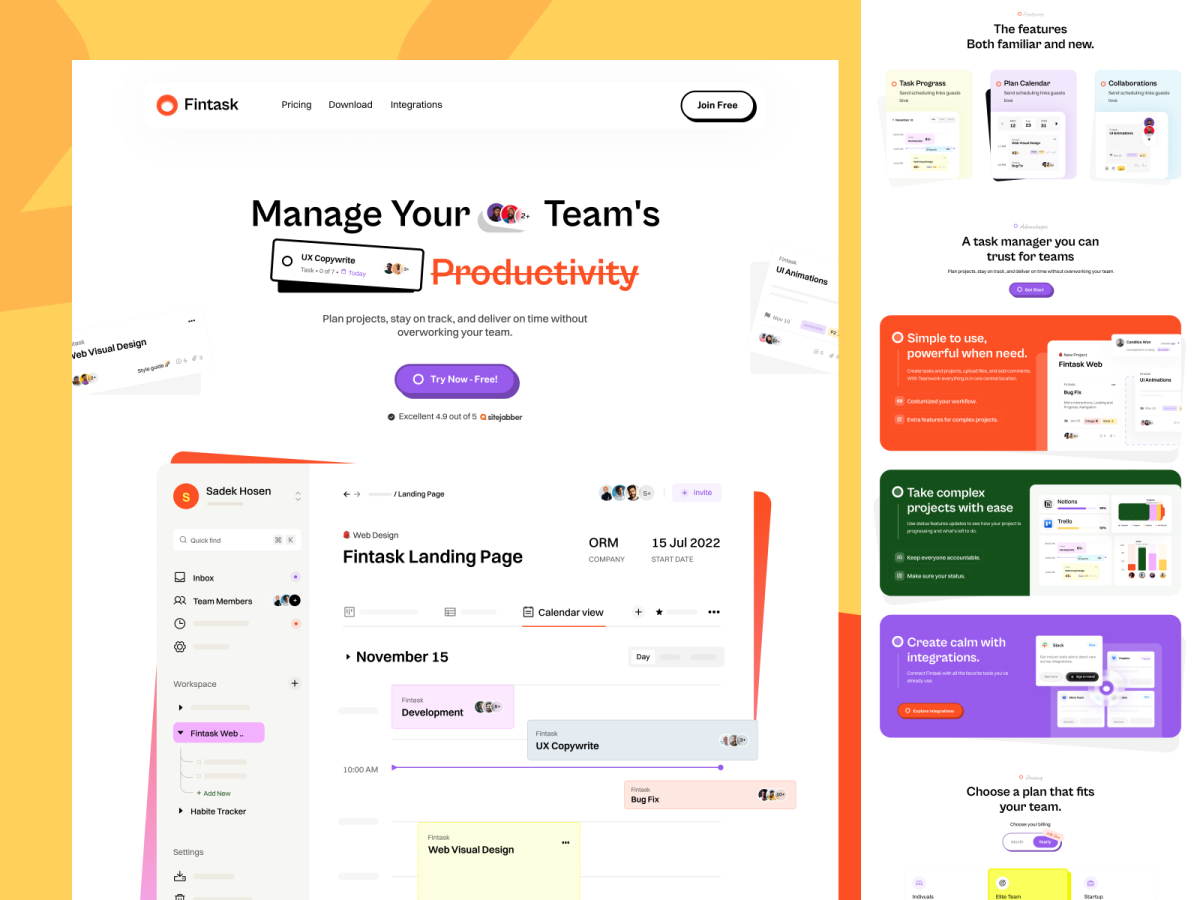 Task Management Web template
This web template is designed for especially those Who need task management web templates.
One of the most accurate time-tracking applications on the market will help you monitor and manage the time your team members are spending on specific tasks. This increases efficiency, productivity, and accuracy of your team overall.
A big thanks to the creator Sadek Tem for sharing this excellent design for FREE!
Download
Free license: Licensed under CC BY 4.0