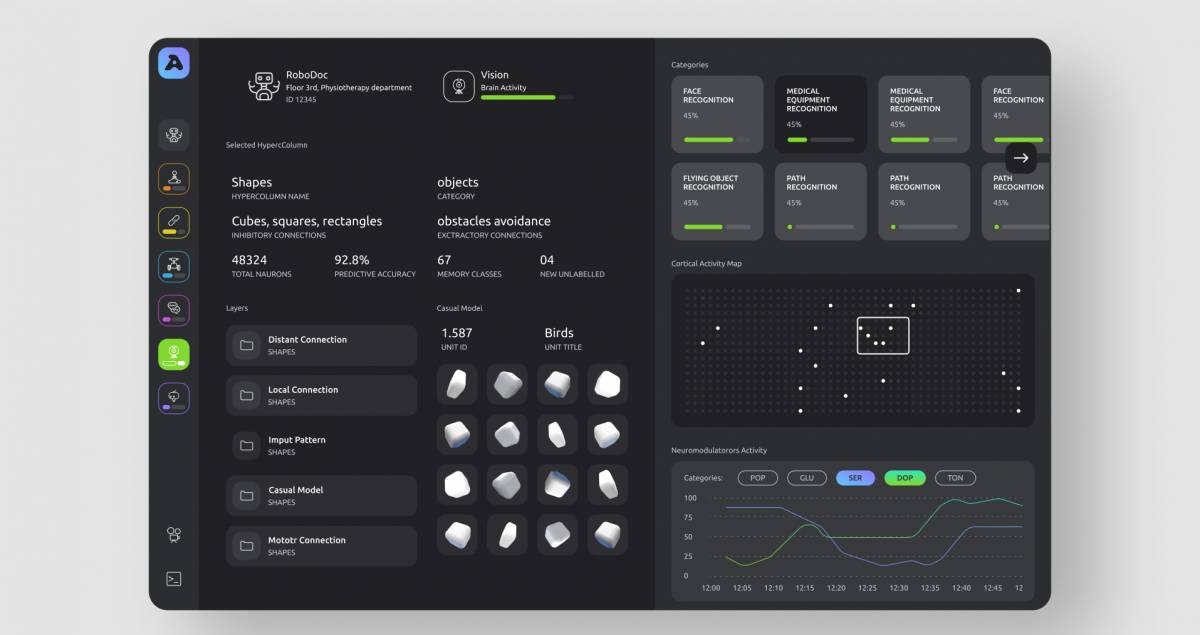 UI design AI software for robots figma free
UI design for selflearning robots.Software offers a vast solution to get an overview of a robotic system. It is focused on the development of an alternative technology for deep learning, in which algorithms are built-in to explain how data flow occurs, real-time learning without the need for separate phases of training neural networks and inferences.
Thanks to Usman Hashim for UX of this project ?
Download
Free license: Licensed under CC BY 4.0