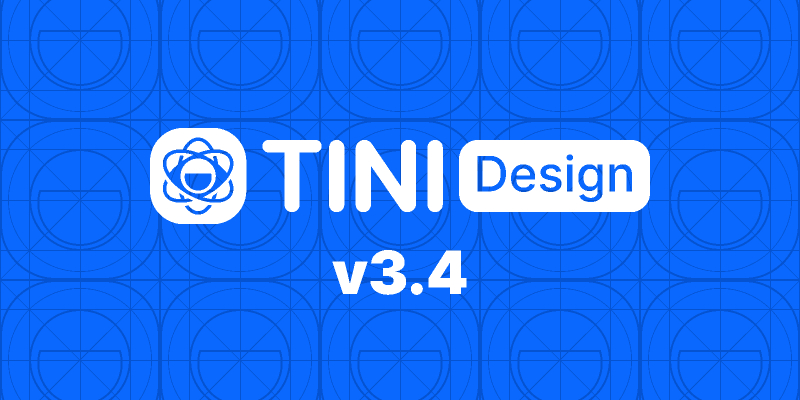 Figma Tini Design System 3.4 Update
Figma Tini Design System 3.4 Update.
The Tiki's Tini Apps design team builds a design system for the Tini App platform based on the Tiki design system. The Tini will help product designers to uniform the user interfaces to focus on a better user experience and deliver ideas and products faster.
v3.4
Dec 30th, 2022
The last Friday of 2022 had minor changes for the Tini UI library.
Foundation:
Added X-small medium,
Added Semibold font-weight.
Toast bar:
Change the brand reverse button to the neutral reverse button.
Tab:
Remove the border of the Inactive tab.
Also, we have updated the Icon collection, which includes over 100 icons.
Download
Free license: Licensed under CC BY 4.0