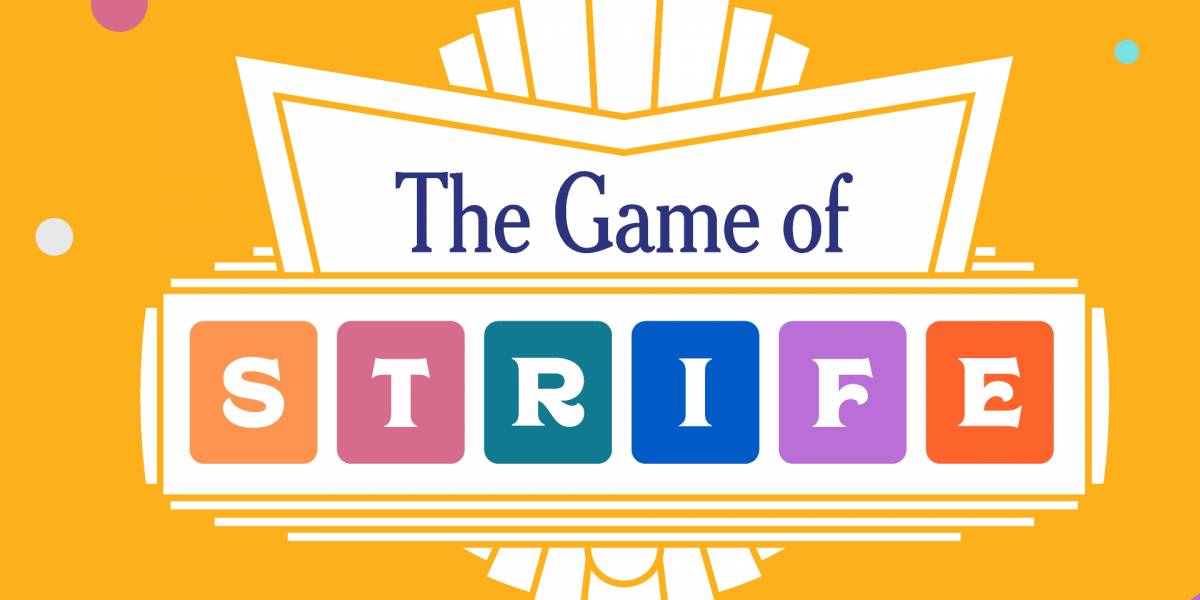 Game of Strife 2020 figma free
Game of Strife 2020 figma free
Version 4.2 - Beta (See updates after description)
This is a community beta version of the Game of Strife 2020, a satirical game about life in the end times (2020).
This game is meant to be played with your remote work team as a method of decompression or bonding, and is designed to be used with some kind of group audio/video conferencing service as a method of communication. You can also play it with family and friends!
Works with 3 or more players. Please read the rules and intro on the welcome page before playing.
One player will need to know how to use Figma plugins, this beta is designed to use the online spinners.
UPDATES IN 4.2
Clarified career loop spaces to go to payday
Added new banker spinner rules page
Added launch pad and retirement space
Removed antiquated land mechanics in disaster clock
Added hidden illustrations layer
Added more spaces
Made the career loop more obvious
Made children smaller so the cars are less likely to break
Coming soon in V5 (October 24th):
Board Illustrations (I'm still working on them)
Custom spinner plugin
Spreadsheet powered spaces (Customize your own game!)
New Game Mode 4 Spaces that are determined by survey questions before playing
Coming soon in V6 (November 30th):
Wormholes (multi-page play mode)
Download
Free license: Licensed under CC BY 4.0