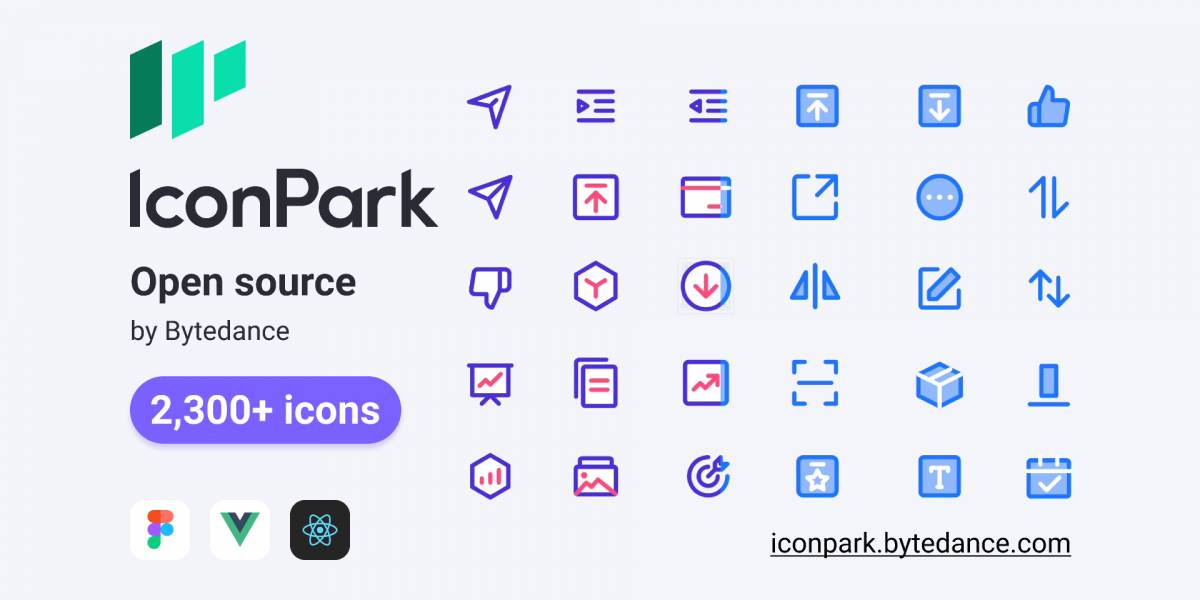 Freebie Figma Byte Dance Icons Open Source
Freebie Figma Byte Dance Icons Open Source. 
Update highlights:
[30th Dec] Added "icon/" prefix to each icon component, so they won't interfere with your component search results
[13th Nov] Unified Two-Tone icons into filled as well
[19th Oct] Fixed overlapping issue for outlined icons and converted all stroke paths to fills.
Introduction:
The Iconpark library project was initiated in July 2019, and It's now ready to meet the general public after a year of researching and development.
IconPark is committed to the standardization and unification of icon application, providing a variety of high-quality icon content, to meet the capacity of batch configuration icon style; At the same time, it satisfies multiple technical teams to call icon resources through interfaces, making icon use more simple and efficient.
Download
Free license: Licensed under CC BY 4.0