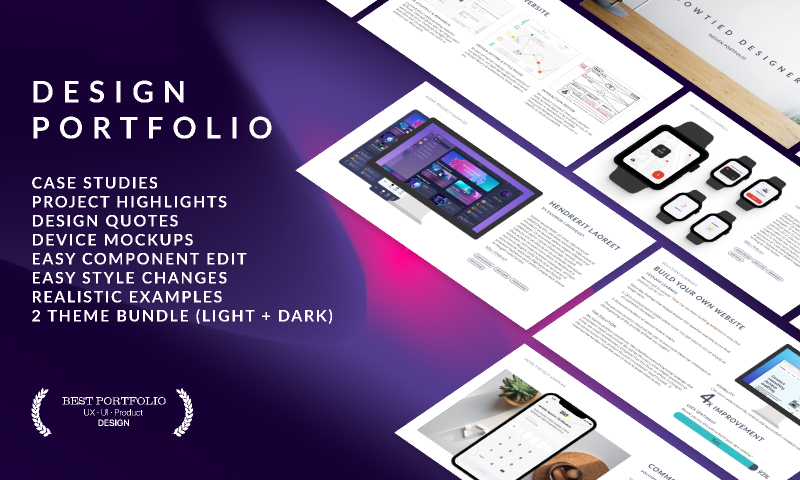 Design Portfolio Figma Template
Design Portfolio Figma Template.
Save yourself the hours of hand crafting a portfolio from scratch. This template makes it easy to customize and there is something for every design specialty!
⚡️ 2 Theme Bundle!
⚡️ present all your work beautifully
⚡️ structure your case study
⚡️ quickly tag your projects with UX/UI activities
⚡️ show your overall approach to your projects
⚡️ show data in a visually attractive way
⚡️ use storytelling to engage the reader
⚡️ weave in relevant design quotes from designers you know and love
⚡️ reference an included sample portfolio as an example of what you could do
⚡️ And a lot more!
Download
Free license: Licensed under CC BY 4.0