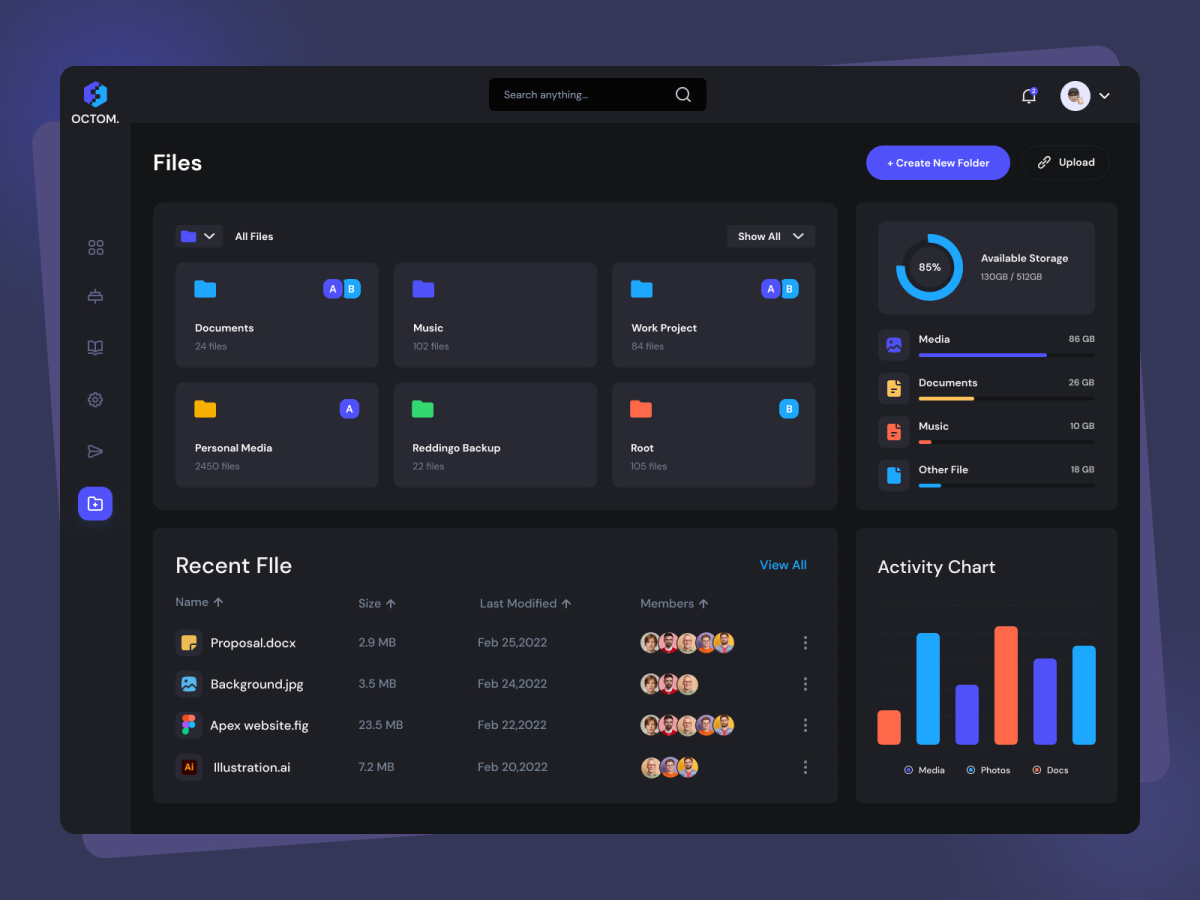 File Management App UI Design
The File Management App UI Design lets you easily store, organize, and share all of your files. Upload images, documents, music and videos. With the multiple folder options available you can stay organized while keeping track of important files!
The more you design, the more you learn. Our free UI Kit is designed to help designers improve their skills and create a better product. It allows users to quickly apply our work in their projects and modify it according to their needs. With this product, designers will save time and money as well as create great products.
So you can customize it in a few minutes! In this UI Kit, you can find lots of useful elements like: buttons, icons, forms, charts and many more. Every day we make our project better so stay with UI Store to get every day free UI Kit.
Download
Free license: Licensed under CC BY 4.0