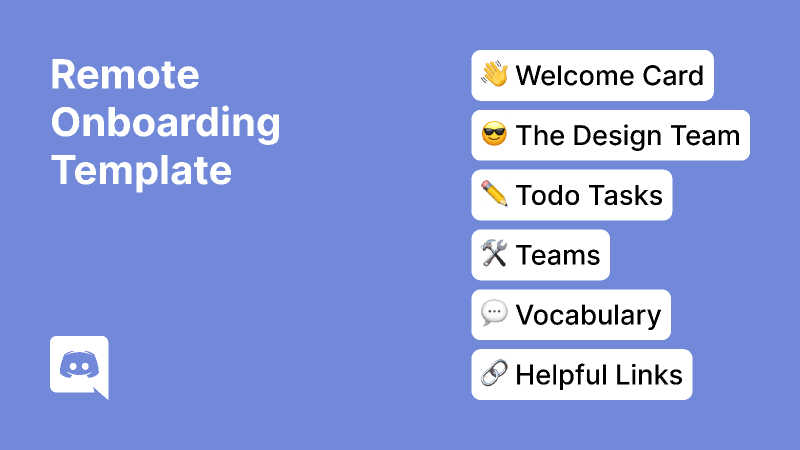 Remote Onboarding Template (Figma Template)
Remote Onboarding Template (Figma Template). 
A template to help you onboard your new team members while you're remote!
It includes:
A welcome card for your team to doodle on and sign
Team cards to introduce your whole team and a little bit about them (design credit for these goes to Joey Banks and Tom Lowry).
A todo list broken into three areas "Design, General and Required Reading" so your team member is never lost on what to do next.
A table for documenting your teams so your new designer knows who's working on what.
Vocabulary page for introducing language that may be unique to your company or organization.
A page for curating general helpful links for your new designer as a resource.
Each page has a "How to use this page" instructions which can be deleted after.
Please feel free to remix this document and adjust to your needs! The goal is for the onboarding process to be inclusive, address the anixety of joining a new team, and make our remote lives easer.
Download
Free license: Licensed under CC BY 4.0