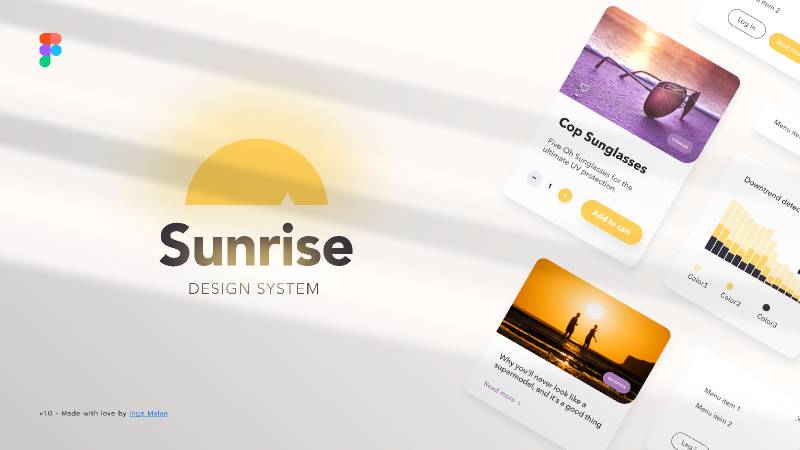 Sunrise Design System
Sunrise is a Design System oriented for Web (Desktop & Mobile) usage I created. I kept things fairly simple as I believe it should have space to organically grow your component library specifically for your application.
I decided to make ☀️Sunrise, open source and available to anyone who would like to use it or be inspired by it.
Download
Free license: Licensed under CC BY 4.0