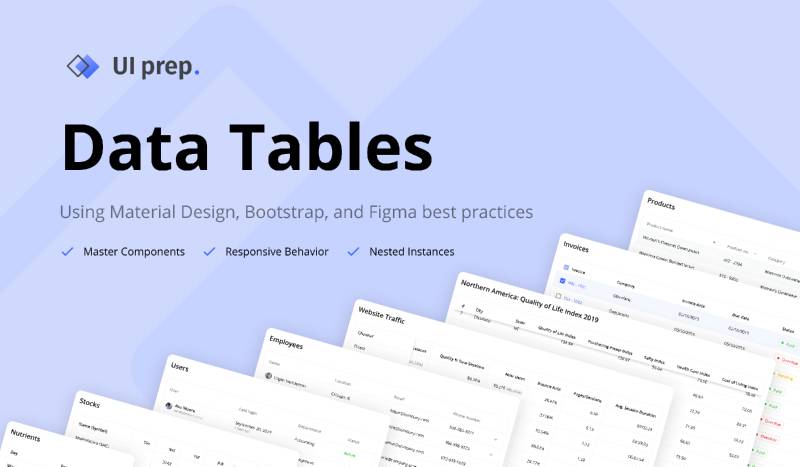 Free figma Data Tables 3.0 (UI Prep)
Jump start your workflow with UI Prep's Data Table Design System. This kit includes everything you need to start designing beautiful tables that follow UX/UI best practices.
What's included?
The download includes a Figma design file (.fig) with the following:
Table Components
• Cell types (5)
• Header types (4)
• Column densities (3)
• Pagination styles (2)
• Table icons (46)
Saved Styles
• Color styles (56)
• Avatar fill styles (3)
• Text styles (6)
• Elevation styles (2)
Clear Documentation
• Example tables (9)
Quick Start Guide
Tutorials and a playground to help you get the most out of the system!
Download
Free license: Licensed under CC BY 4.0