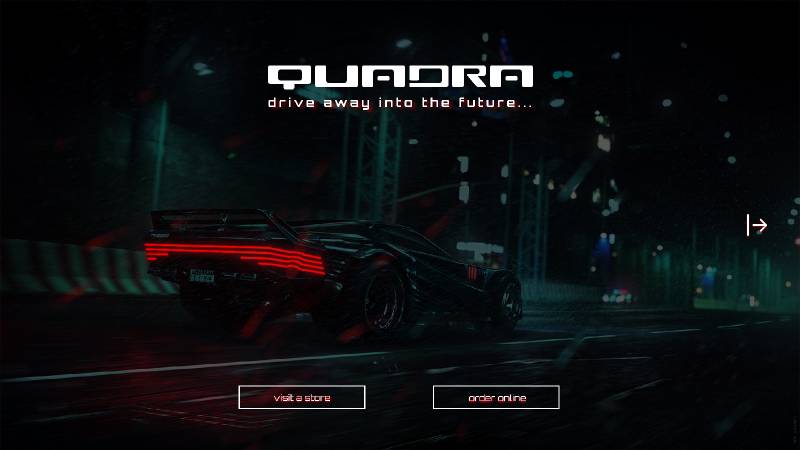 quadra.com - brand's website landing page (Cyberpunk)
As a big fan of cars and automotive design, this part of the Cyberpunk 2077 game makes me want to play it the most.
The design of the cars is simply magnificent and I can't wait to test them out in the game.
This landing page was just a small idea that hopped into my head after seeing some of the beautiful CP2077 fanarts.
I would love to continue the project and design the whole website, but well - it's a start.
Download
Free license: Licensed under CC BY 4.0