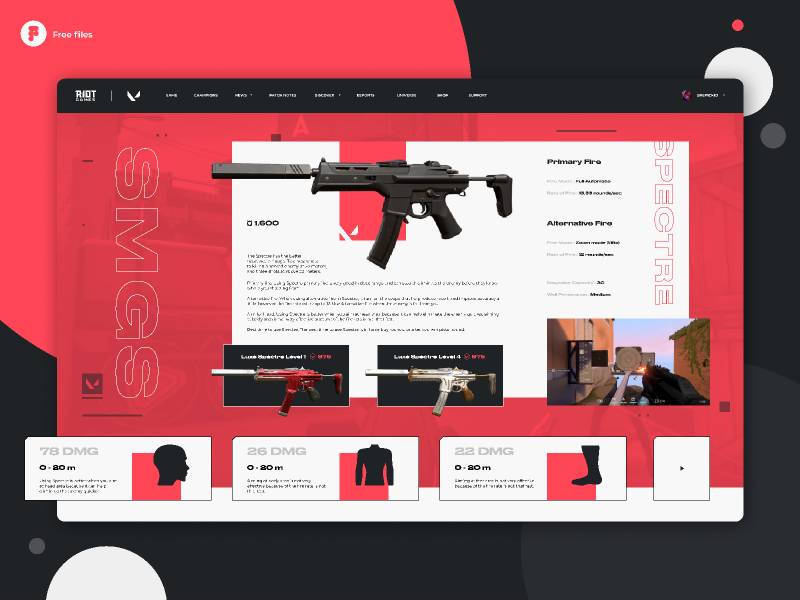 Valorant - Weapon Spectre page concept design
Here you can find concept design of Weapon Spectre for the new Riot Games game called Valorant.
What's inside :
- Weapon Information
- Weapon Page
- Damage Blocks
- Skins Block
I am always available for new projects!
Contact me at unepickid@gmail.com
Feel free to remix it and publish your version!
Download
Free license: Licensed under CC BY 4.0