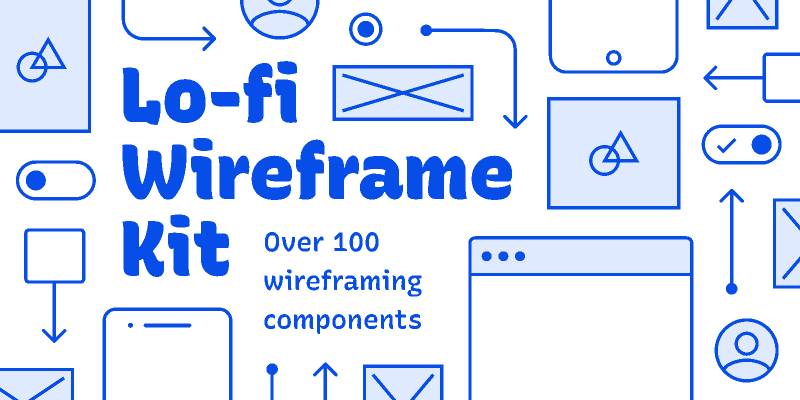 Free Wireframe Kit (Lo-fi Wireframe Kit)
A robust library of over 100 wireframing components that helps you explore more ideas, faster! Please enjoy this free library.
Features
Over 100 components including buttons, text fields, tabs, images, and multiple variations.
Flexible components that work for both mobile and desktop.
Easily customize colors and typography.
Makes full use of Figma's design features like color styles, text styles, auto layout, constraints, and smart component structure.
Over 200 icons included in the library from Feather Icons.
Markup components are included to add stickies, annotations, and flow chart lines.
Why use Figma?
I've used several standalone wireframing tools before, but I've always come across limitations. It might not have an element I need, prototyping capabilities, or good collaboration. By combining this kit with Figma's native features, you get prototyping, sharing, commenting, and real time collaboration — no more jumping between tools.
Download
Free license: Licensed under CC BY 4.0