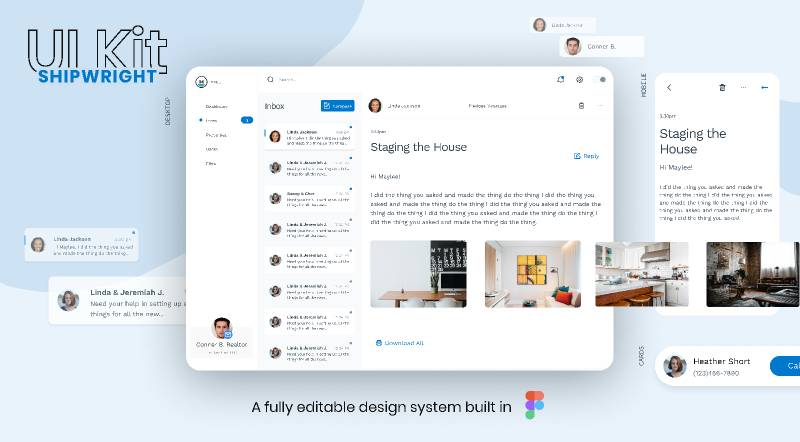 Shipwright - Figma Design System
Shipwright - Figma Design System
A fully editable design system built in Figma.
We built Shipwright to help designers, developers, founders, and agencies. This UI Kit can serve as the building blocks for product design systems, kickstart new projects, or help people flesh out ideas.
Improve management & communication:
We've also included Headway's design system management tools to help you communicate details, design status, and stay organized as you build. New releases of Shipwright will be published periodically, so follow us on social or subscribe to our design newsletter to stay up to date.
• Thousands of Components
• 96 Icons
• 58 Templates
• Dark & Light UI
• Modular Components Built for All Screen Sizes
Education along the way:
Haven't used a UI Kit before? No problem. Our kit has guided text included with each component block explaining how it was built and how it can be used.
New releases coming soon!
This is a living document that we use here at Headway. We are constantly finding ways to make it better and speed up our workflow.
Download
Free license: Licensed under CC BY 4.0